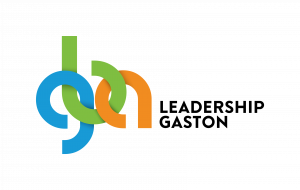 Formed in 1979 by the Gaston Regional Chamber of Commerce, Leadership Gaston is a program to develop the leaders of tomorrow. Since its inception, the program's intent has been developing and enhancing volunteer community leadership.
Leadership Gaston brings together people of diverse backgrounds and experiences who have demonstrated leadership potential and offers them a unique opportunity to increase their knowledge of Gaston County while building a community network of contacts.
Spring 2023 Session Schedule - Subject to Change.
Day 1 – Leadership & Orientation (March 8)
Day 2 – History & Government  (March 22)
Day 3 – Education (April 5)
Day 4 – Business & Manufacturing  (April 19)
Day 5 – Healthcare (May 3)
Day 6 – Travel/Tourism & Arts/Entertainment (May 17)
Day 7 – Public Safety & Graduation (May 31)
Download Spring Application HERE or register online HERE
Fees: $575, includes all meals, trips, and graduation.
GBA Investor Early registration begins January 1; Future Investor registration begins February 8, if space is available.
Class limited to one or two participants per organization.
Leadership Gaston Alumni Network Facebook Page
Testimonies from the Class of 2022:
"Leadership Gaston isn't just a class. It's a search of yourself to find out where and how you fit into the world around you. Not just your workplace but the community." - Terry Revis, City of Gastonia Fire Department
"This experience was absolutely invaluable to me. I was able to meet life long friends, new networking opportunities, and learn about my community all while improving myself and how I serve my staff in my leadership role. This entire experience challenged me to internally reflect and has ignited new passion to approach my leadership in a completely different light." - Lara Gurganus, Gaston County DHHS
"Leadership Gaston is a great way to learn applicable leadership practices and learn more about Gaston County." - Ryan Finlay, Piedmont Lithium
"Leadership Gaston inspired me to be empathetic, intuitive, and willing to explore ideas that are creative, unusual, and that are not limited or controlled by rules or tradition." - Juan Garcia, Gaston County
"One of the best networking opportunities I've ever participated in! Lifelong relationships were formed as a result of Leadership Gaston as well as an increased knowledge pertaining to all the things that make Gaston County a great place to live and work." - Stacy Huffman, Gaston County Schools