Charting a Course for Prosperity
By Madison Boles ● Apr 05, 2023
Smart Brevity® count: 3.5 mins...926 words
Happy Wednesday GBA Investors!
In this week's newsletter, we celebrate the family of our very own Senior Vice President, have news from the Carolina Thread Trail, introduce you to one of our speakers for our upcoming breakfast event, and share a resource from our recent event sponsored by First Horizon!
Have something you'd like to share? Reach out to me directly, we would love to help where we can!
D'Avria Wins! Local family named Honorary for Community Foundation Run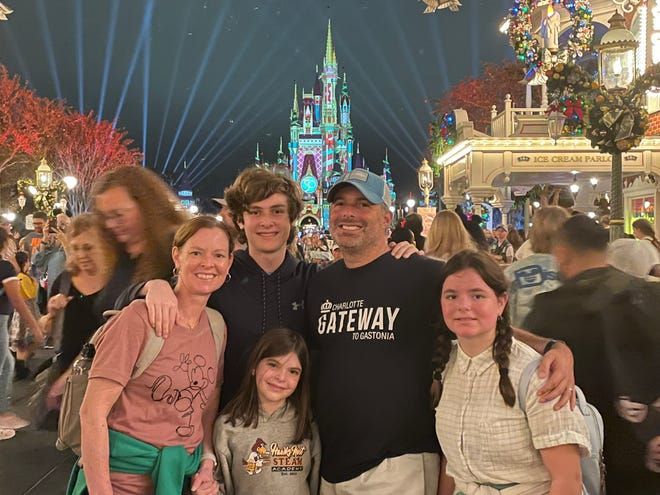 Kathleen and Steve D'Avria with their 3 children, Nicholas, Ellie, and Sophie. Article Credits: Gaston Gazette
On April 1st, the Gaston Community Foundation hosted their 21st annual charity 5k, with over 130 non-profit foundations being sponsored. The community's very own D'Avria family was chosen as the honorary family. The Gaston Community Foundation selects a family or individual each year that "exemplifies the spirit of the Community Foundation Run."
Kathleen and Steve D'Avria moved to Gastonia more than 20 years ago. Kathleen is the director of High School Instruction for Gaston County Schools, while Steve is the Senior Vice President of the Gaston Business Association.
Why it matters: The D'Avria family is invested in the community, not only through the work of the Gaston Community Foundation, but in a variety of ways throughout Gaston County.
Steve serves on the boards of the Boys and Girls Clubs, Gaston Together, and Gastonia East Rotary.

Kathleen gives of her time on the Wayne Shovelin Scholarship Committee.

Nicholas serves on Teens Changing Gaston County and the Mayor's Youth Council.

Ellie swims for the Gaston Gators and serves on the YMCA Leaders Club.

Sophie wants to be a standup comedienne and is ready to tell a joke on stage.
Go deeper: For the full article, please click here.
Carolina Thread Trail Awards $634,000 For Trail Projects to 7 Partners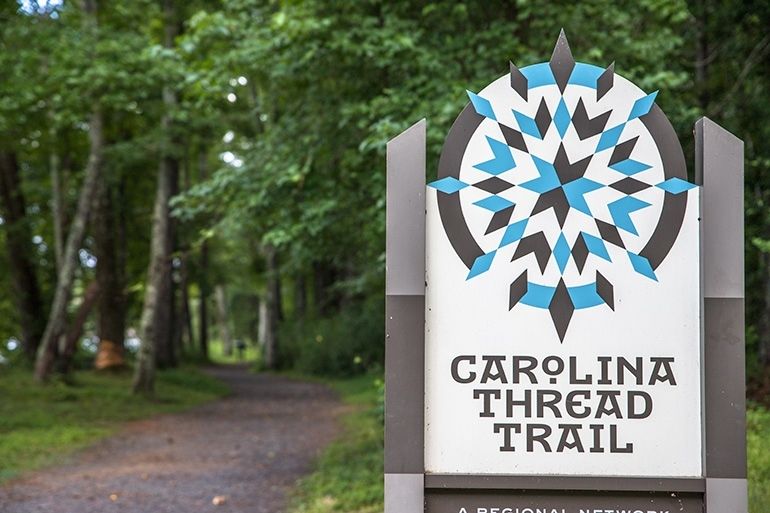 Press Release: Carolina Thread Trail
Access to nature and the outdoors plays an important role in quality of life and economic development in the Carolinas, and specifically in Gaston County. The Carolina Thread Trail has announced new grant awards to seven partners advancing public trails across the Greater Charlotte region, totaling more than $634,000. Over the past 11 years, the Thread Trail has awarded over $8 million in catalytic grants to communities throughout the 15-county region in North and South Carolina.
What they're saying: "We are excited to support our partners in creating trail networks to enhance their communities and connect lives to nature," said Jane Love, Community Coordinator with the Carolina Thread Trail. "All of the grant recipients from this round are taking critical steps towards expanding trails and providing more access for people to enjoy the outdoors."
Why it matters: The Carolina Thread Trail's Implementation Grant Program provides funding to communities and nonprofit organizations to support projects in trail construction, design, land acquisition and corridor planning. Over 370 miles of greenways and trails, as well as 170 miles of blue ways, are open to the public within the Thread Trail system.
By the numbers: Here's where the money is going in Gaston County:
GASTON COUNTY PARKS AND RECREATION – $92,375 to support construction of three sections of trail totaling 1.3 miles through George Poston Park, from the South Fork River to the base of Spencer Mountain
CITY OF LOWELL – $127,080 to construct a trail from George Poston Park south through the future Lowell River Park, and the River Heights neighborhood to connect with sidewalks on North Main Street

TOWN OF MCADENVILLE – $150,000 to construct a segment of River Link Trail southward to meet the Town of Cramerton's trail project connecting the two towns
Go deeper: If you are interested in learning more about this project, click here.
Meet Joe Bost: GBA Connect Breakfast Speaker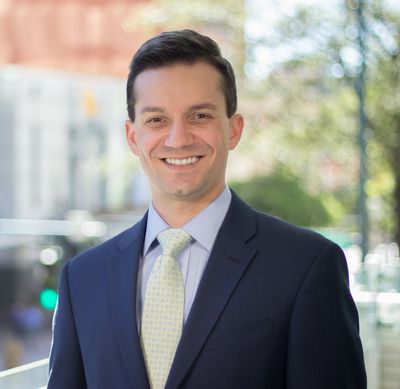 Another day, another connection. At this month's GBA Connect: Business Advocacy Breakfast, we are honored to have Joe Bost as one of the speakers.
With a career expanding a decade in the political world, Joe Bost has worked his way from a normal intern to the Chief Advocacy Officer of the Charlotte Regional Business Center. Having started there in 2017 as the Vice President of State and Regional Policy, he is well versed in lobbying at all government levels for the organization and its investors. Bost in known for his excellence in working with politicians on either side of the political spectrum, due to his experience working in the House of Representatives in the years prior to his time at the Charlotte Regional Business Center.
Register today for this event to hear more from Joe! Click here to register if you haven't already done so!
What is it? GBA Connect: Business Advocacy presented by Piedmont Lithium
When is it? Thursday Apr 27, 2023 @ 7:30 AM - 9:30 AM EDT
Where is it? Gaston College: Kimbrell Campus Auditorium, 7220 Wilkinson Blvd
Fees? $30 for Investors & $40 for Future Investors

As the Charlotte Regional Business Alliance's Chief Advocacy Officer, Joe Bost works with a committee to influence and inform economic and social policies to ensure the highest quality of life in our region.
Amid recent headlines, what are the next steps for the U.S. banking system to ensure sustainable economic growth? The CRBA hosted a conversation on financial health and interest rates with Rep. Patrick McHenry. As the chairman of the House Financial Services Committee, McHenry will share his insights and priorities for the banking and fintech industries.
Click here to view the video.
ICYMI: First Horizon Presents: Coffee & Conversation With Financial Focus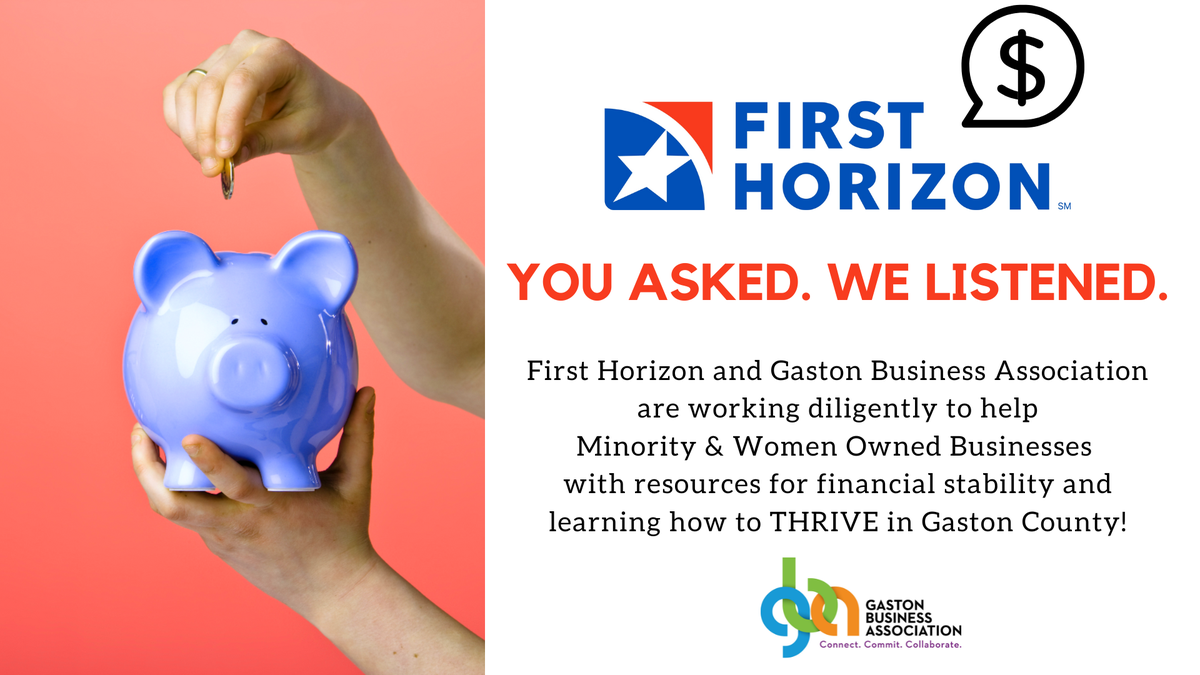 John Forgan and his team at First Horizon Bank gave our attendees some insightful and practical advice about successfully owning your business.
Not able to join us? Click here to see the video!

Like this email style and format?

It's called Smart Brevity®. Hundreds of orgs use it — in a tool called

Axios HQ

— to drive productivity with clearer workplace communications.