Charting a Course for Prosperity
By Madison Boles ● Mar 22, 2023
Smart Brevity® count: 4.5 mins...1139 words
Happy Wednesday GBA!
This week, we highlight 4 North Carolina Women who have made a difference in our state, have exciting announcements regarding a new development, celebrate a local church's efforts for the community, and have an opportunity to connect with us at an upcoming breakfast!
Have something you'd like to share? Reach out to me directly, we would love to help where we can!
4 Generations of Women: Helping NC Communities in Distinct Ways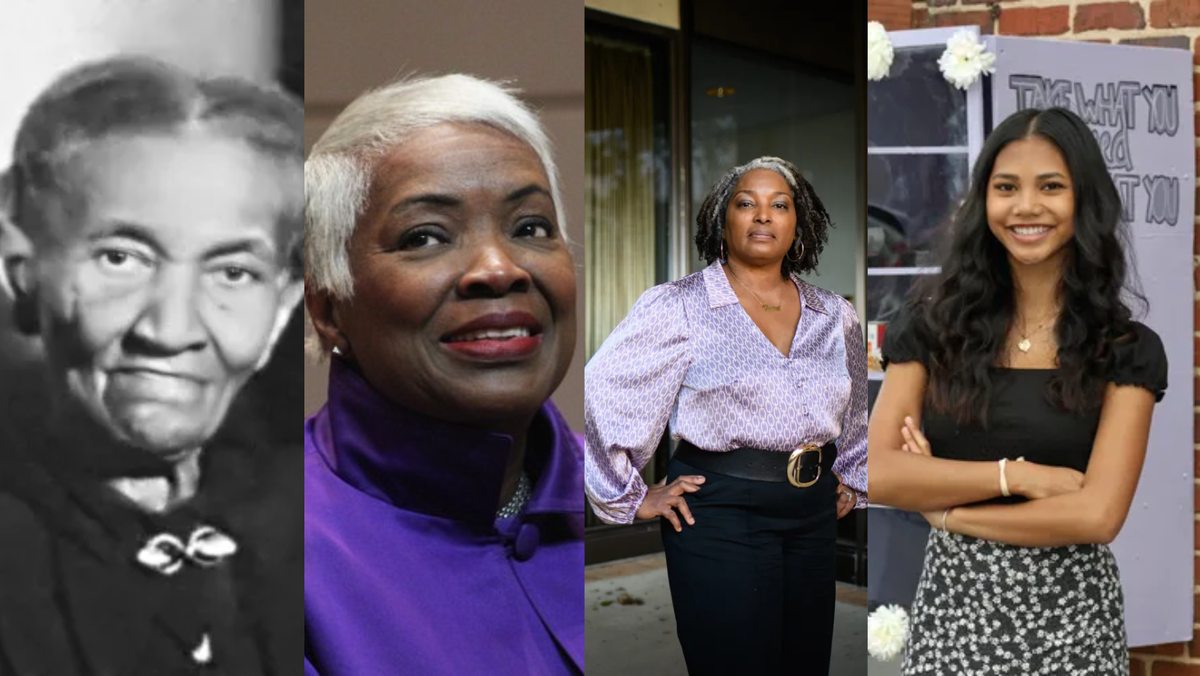 Article Credit: Gaston Gazette, WSOC-TV, The Fayetteville Observer
It's Women's History Month, so let's take a look into some inspiring and impactful women in North Carolina that span generations, backgrounds, and geographical regions within North Carolina.
Charlotte McClee or Aunt Charlotte as she was known to her community, was a part of Gaston County since the very beginning. A midwife and occasional nurse, Charlotte is the first picture on the timeline at the African American Museum and is having a garden named after her at the Highland Community Garden. For the full article, click here.
Ella Scarborough was the first Black Woman to be elected to Charlotte City Council in 1987. After passing in May 2022, she is remembered as a trailblazer and will have her name on the new Northeast Community Resource Center. For the full article, click here.
Angela Tatum Malloy is a doula located in Fayetteville, North Carolina. She is one of USA TODAY's Women of the Year honorees for her fight to improve maternal and infant health for Black Families. For the full article, click here.
Trischan Kaye Dionson-Dillenbeck is a senior at Highland School of Technology who built a 'giving box' to help the transient community in Gastonia. She created this program to give others the opportunity to help and to also receive help if needed. For the full article, click here.
1 big thing: Regional Developers Breaks Ground on Gateway Center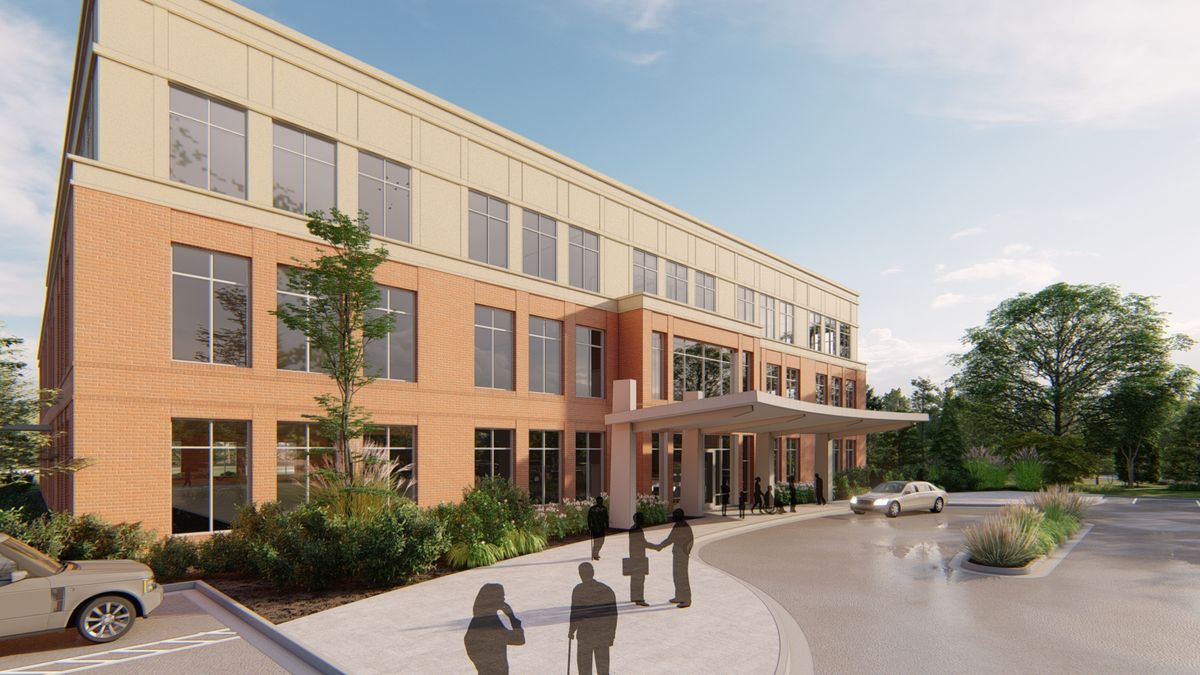 Press Release Credit: The Keith Corporation
Regional Developers, LLC, based out of Charlotte/Pineville, NC is set to break ground this spring on another development, Phase 1 of Gateway Center, a new Medical Office campus, in Mt Holly, NC.
Gateway Center, a 23-acre site, is located at a highly visible and accessible site from Highway 273 across from CaroMont Health's new Hospital under construction on Belmont Abbey's campus. 
Why it matters: Gateway Center provides much needed medical office in the marketplace and will provide visibility and access for patients in the surrounding communities.
"Gateway Center and the soon-to-be-open CaroMont Hospital will provide an exciting nucleus of much needed healthcare services for the communities of Mt Holly, Belmont, and Charlotte. Gateway Center will be visible from Interstate 85 and directly accessible from Highway 273 which provides unmatched access to healthcare services in this market.""
Phase 1 of Gateway Center includes a three-story, 62,000 sf Medical Office Building anchored by Carolina Orthopaedic & Sports Medicine, occupying the entire first floor. This will be Carolina Orthopaedic & Sports Medicine's second location and will support their continued growth in the market as a leader in Orthpaedics.  
Additional tenants planned for Phase 1 include Physical Therapy & Rehab, ENT, and Dental Surgery with additional tenant space available.
When complete, Phases One and Two will include 124,000sf of potential combination of Medical Office, Corporate Office, Mixed Use and Retail, along with the existing Marriott Fairfield Inn Hotel. Phase Three will be brought online as the market demands and could include additional medical and corporate office buildings.  Gateway Center will provide services to the growing communities in the area and provide additional healthcare options for patients in this expanding medical corridor immediately adjacent to Caromont's new hospital campus. 
McMillan Pazdan Smith Architecture, led by Scott Hinson partner, serves as the project designer and architect.

Myers & Chapman perform the General Contractor Scope for the project.

Sam Walker with The Keith Corporation handles the Leasing.

V3 works as the Civil Engineering Firm.

Johnston Allison & Hord is the Legal Counsel.
Gaston County Church Raises Thousands Alleviate School Lunch Debt

Article Credit: Spectrum Local News
During the pandemic school lunch was free for every student because of a federally subsidized program, but that program expired over the summer, and now families have to pay for their students' lunch or apply for free or reduced lunch.
Why it matters: School lunch debt is a growing problem for school districts in North Carolina. In Gaston County, students owe $13,000. 
Dickie Spargo is the lead pastor at Gastonia's City Church. A few years ago the church started Hope Closet, a clothing giveaway located behind Planet Fitness. 
"This is for kids, families who may be displaced, also for kids in our school," Spargo said. 
In less than two weeks, the congregation raised $23,000. 
By the numbers: According to the school nutrition director for Gaston County Schools, Angela Calamia, students have $13,000 in lunch debt. 
"This is an issue that we need help from the community," Calamia said.
What's next: Calamia said now the schools are doing their best to reach parents to apply for free or reduced lunch. 
"Really you should apply, because you don't know until you fill out the application. We will process your application right away. If you do it in the morning, by lunch your child could have free lunch," Calamia said. 
Calamia says to keep the debt from increasing and the burden falling on the students' financial accounts, they limit the number of lunches charged to the students. Once the limit is reached, students are given an alternate lunch which is charged to the district. 
The $23,000 donation from City Church will eliminate student lunch debt for the year, and the rest will help pay off debt for next school year. 
Spargo isn't stopping here. He plans on reaching out to state legislatures to figure out a solution to fighting this issue. 
"There is no reason why a child in North Carolina should go without a hot meal. How can you learn on an empty stomach?" Spargo asked.
In the 2022, Pastor Dickie Spargo saw a need to help cultivate the passion and dreams of potential entrepreneurs within Gaston County.
LAUNCH GASTON exists to build a thriving Gaston County where every individual who dreams of a business can be confident that the community will stand with them, removing obstacles, and creating opportunities for their success.

LAUNCH GASTON hosts their program at the GBA Office, and we are proud to support such an important initiative.

For more information, please click here.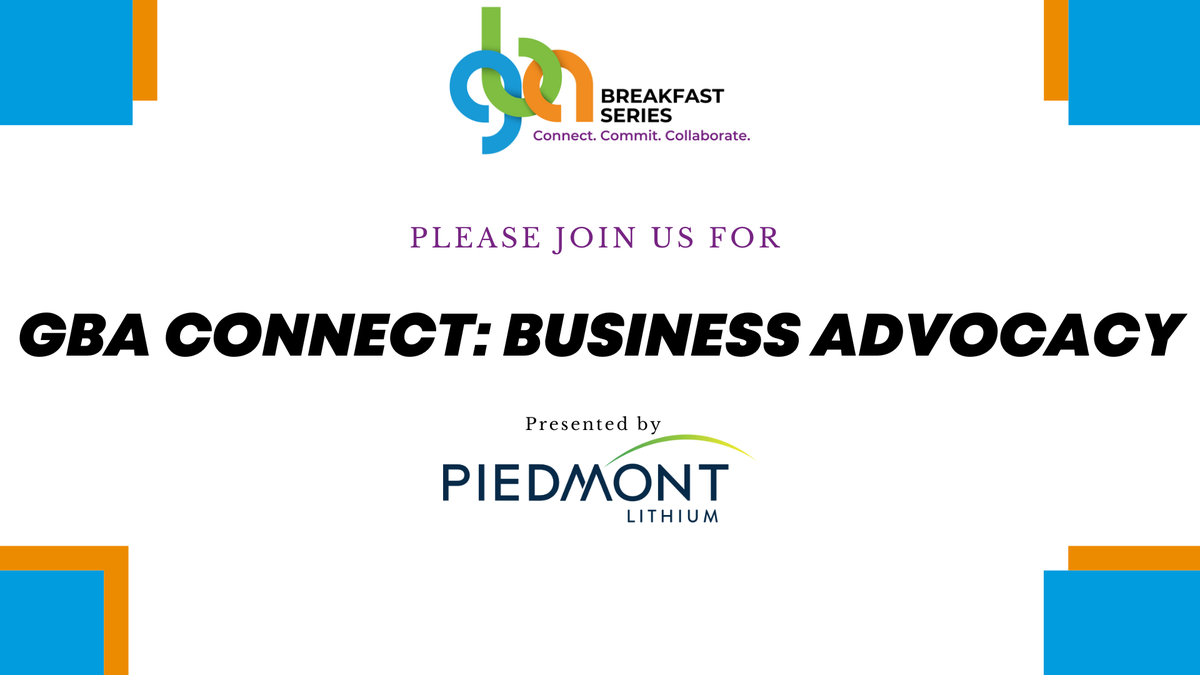 What's next: Join the GBA Thursday, April 27th to receive an update on the GBA's approach to business advocacy, and what we are doing to help your business. Guest speakers will include Joe Bost, Charlotte Regional Business Alliance to provide a regional update, and Martha Wegner, Duke Energy, who is Chair of GBA's Advocacy Council.
Thursday, April 27, 2023
7:30 - 9:30AM

7:30 Breakfast, 8:00 Program
Gaston College: Kimbrell Campus Auditorium
$30 GBA Investors/$40 Future Investors

Click here to register.

Like this email style and format?

It's called Smart Brevity®. Hundreds of orgs use it — in a tool called

Axios HQ

— to drive productivity with clearer workplace communications.