Charting a Course for Prosperity
By Madison Boles ● Mar 15, 2023
Smart Brevity® count: 2.5 mins...606 words
Welcome to Wednesday, GBA Investors!
This week, we dive deeper into recent Gateway85 news, welcome our newest Investors, share a link to register for GBA's most highly anticipated event, and announce a new initiative program to Gaston County! We also have career opportunities that have been shared with us from Gaston Country Club.
Have something you'd like to share? Reach out to me directly, we would love to help where we can!
Gateway85 among Gaston County Sites in Contention for $100M Distribution Project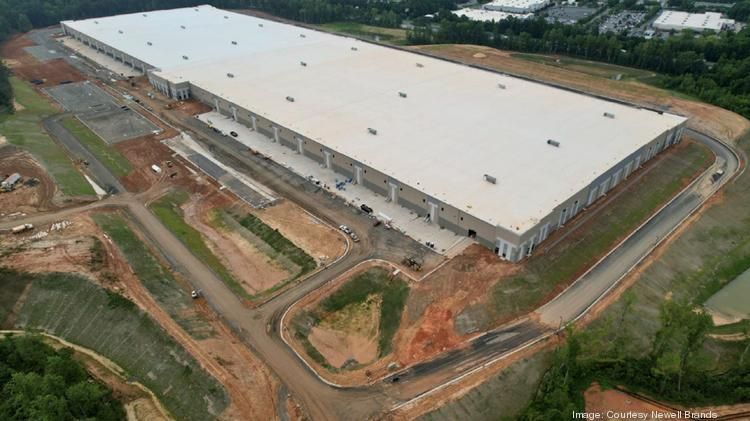 Article Credit: Charlotte Business Journal
Gastonia City Council approved a resolution last week to authorize an economic development agreement tied to the code-named Project Huskey. The project calls for a $100 million investment to establish a 750,000-square-foot warehouse and distribution facility. City documents state that the project is considering Gateway85, NorthPoint Development's massive industrial park between Gastonia and Lowell.
What they're saying: Donny Hicks, executive director of the Gaston County Economic Development Commission, said that multiple sites in the county were in the mix for the project. It is unclear which other sites in the county could be in contention for Project Huskey.
"We have multiple sites in the county that are part of this project," Hicks said in a recent meeting. "We have at least two that are competing. There are other sites in other states and other locations."
If the project were to land at Gateway85, it would add to a strong pipeline of companies that have signed on there. Earlier this year, Newell Brands confirmed that it had opened its 1.5 million-square-foot distribution center at Gateway85.
The bottom line: The facility is among the largest industrial buildings in the Charlotte region.

Turning The Tide: Gaston Controlled Substances Coalition's Naloxone Program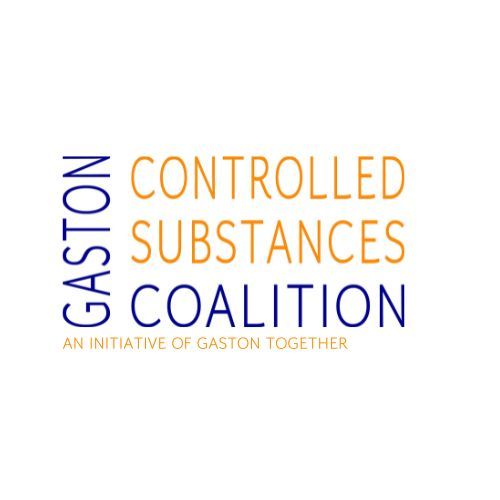 The Gaston Controlled Substances Coalition invites your to enroll in Turning The Tide: The Community Naloxone Program.
This free program provides businesses and organizations with compliomentary Naloxone training on how to administer this lifesaving drug.
Naloxone is the medication first responders use to reverse life-threatening resperatory distress for opioid overdoses.
Why it matters: Similar to when businesses adopted having an AED Machine readily available for those who are on property and in need, this program can save many lives.
With Naloxone, individuals typically resume breathing within three minutes.
The bottom line: Be prepared to save the life of an employee, customer, or guest.
To enroll, please contact William Gross via email, here. To learn more about the program on a state level, click here.
Tickets Available NOW for GBA's Highly Anticipated Salute To Business!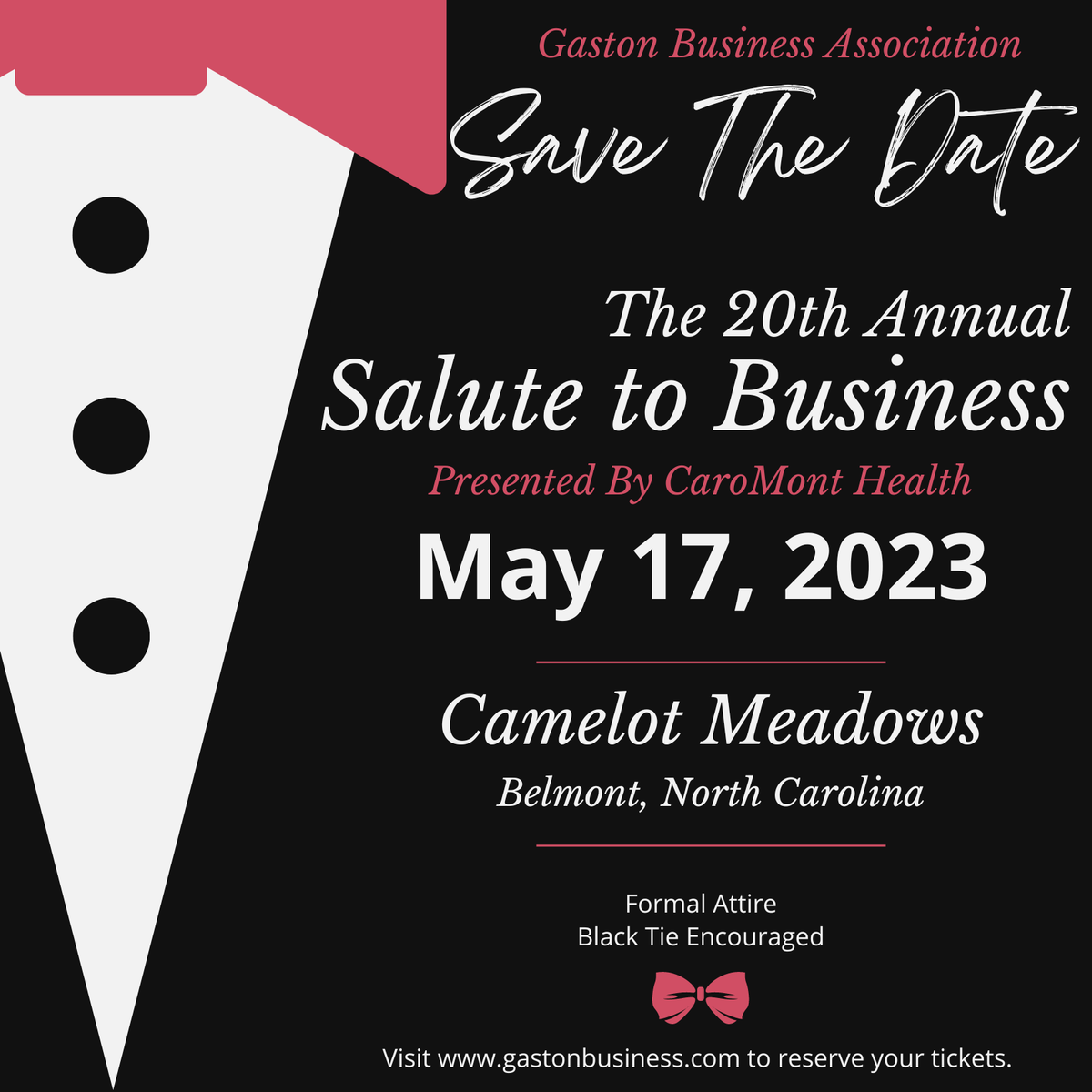 Reserve Your Spot Today: The GBA's Annual Salute to Business gala will be held May 17th at Camelot Meadows in Belmont.
Why it matters: The event, started in 2003, recognizes and celebrates Gaston's business leaders making significant economic and social impacts in Gaston County.
The Spirit of the Carolinas Award honors an individual behind the success of a company who has demonstrated leadership within their industry and citizenship within their community on a local, state, or national level. 
2023 Winner: Joel Long, GSM Services
The Spirit of the Economy Award is presented to a company contributing to the overall economic development efforts in Gaston County and North Carolina.
2023 Winner: Hannon Orthodontics
Tickets are on sale NOW! Click here to purchase your ticket, so you don't miss out on this event!
Gaston Country Club To Host Job Fair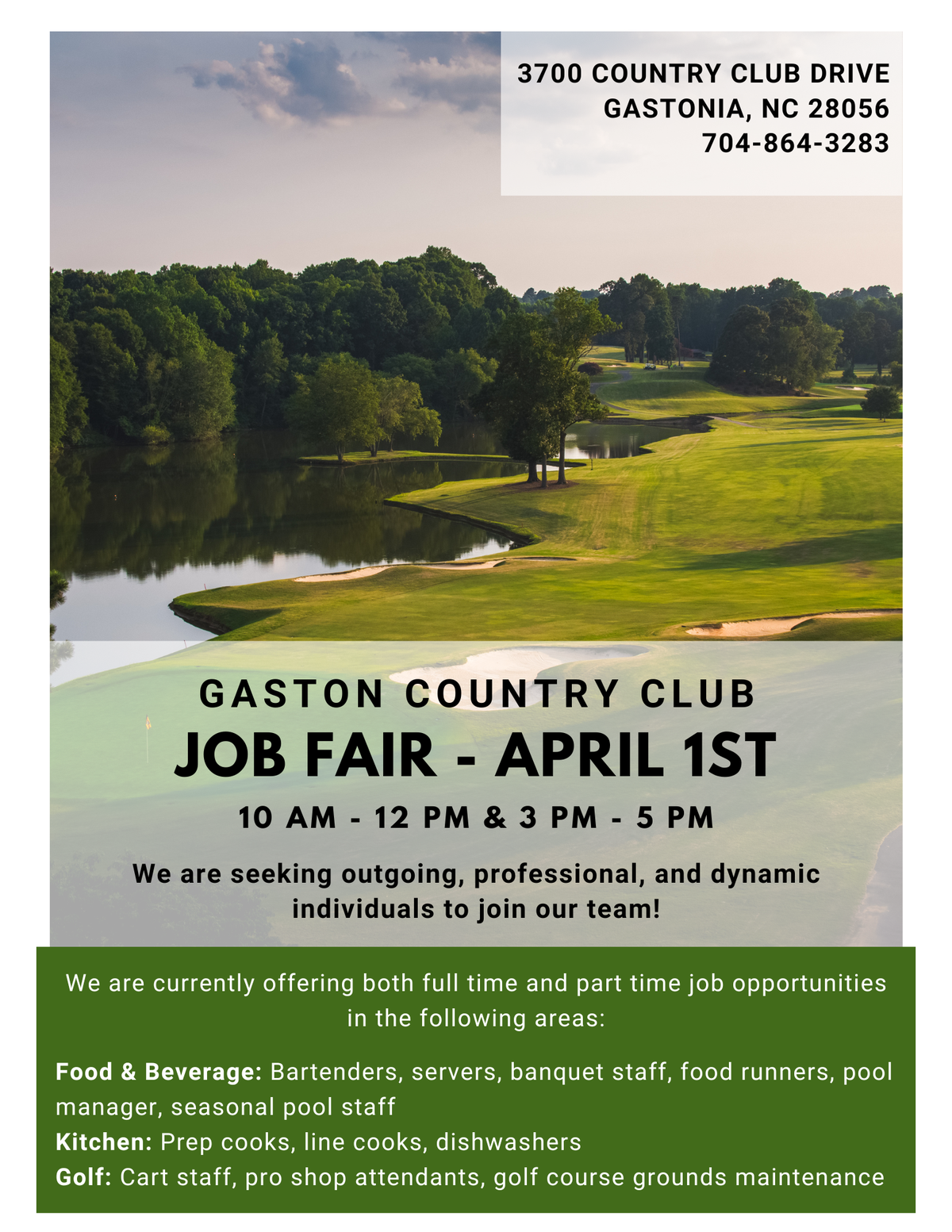 Like this email style and format?

It's called Smart Brevity®. Hundreds of orgs use it — in a tool called

Axios HQ

— to drive productivity with clearer workplace communications.