Charting a Course for Prosperity
By Madison Boles ● Feb 23, 2023
Smart Brevity® count: 4.5 mins...1205 words
Hello GBA Investors!
This week, we take a look at Belmont Abbey's latest news, take a deeper dive into the future aquatics center, and highlight GBA Investor, the Historic Baltimore Village School. Plus, we still have opportunities to join us for a couple of our March events! You do not want to miss these.
Have something you'd like to share? Reach out to me directly, we would love to help where we can!
Belmont Abbey Aims To Grow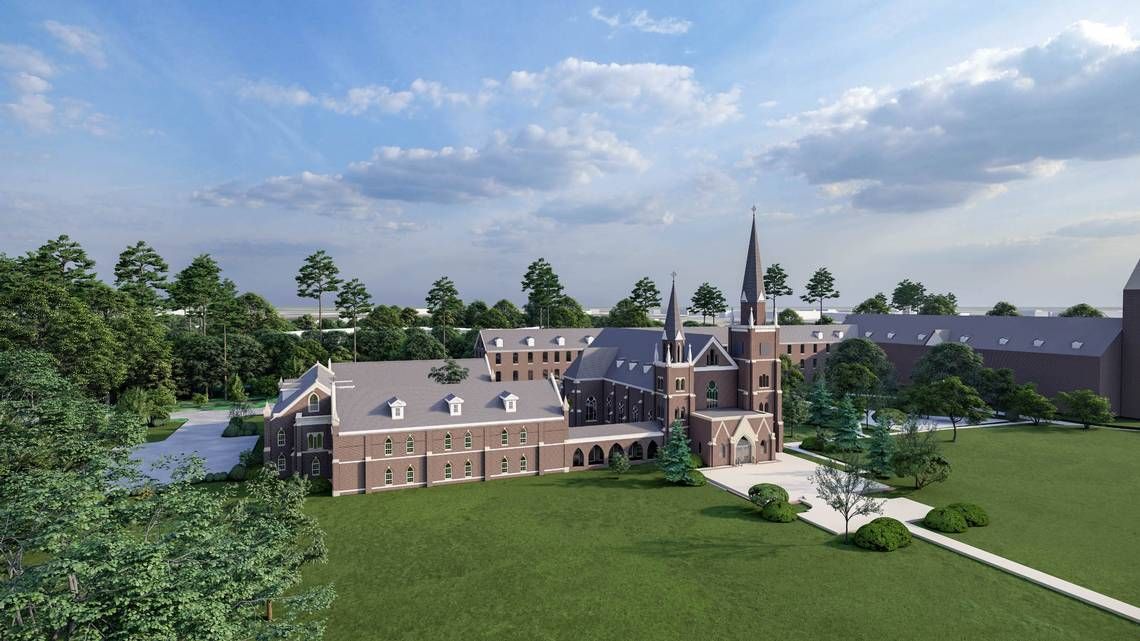 Article Credit: Charlotte Observer
Benedictine monks founded Belmont Abbey in 1876, a private Catholic liberal arts school that sits on 100 of the 750 acres owned by the monastery along Interstate 85 near the Catawba River. The monks helped design and build the campus from bricks made from local soil.
Now, it's getting an overhaul. College leaders on Saturday announced a $100 million capital campaign that will fund physical and academic improvements, including a new monastery and performing arts center.
The "Made True" campaign began three years ago and has quietly raised $72 million.

Most of the $100 million will grow the college's endowment to reduce its reliance on federal aid and create programs so students graduate debt free.

"This is one of the biggest events in the college's history," said Abbot Placid Solari, who serves as Chancellor and oversees the community of Benedictine monks on campus.

"Now (we) invite alumni, students and families, and people across the region to help us close the funding gap and ensure that this type of education is available for future generations."
Belmont Abbey's 146-year-old campus, with 25 buildings, needs upgrades, particularly for a growing student population, school officials say.
It enrolls about 1,500, mostly undergraduate students, both Catholic and non-Catholic.

Belmont Abbey College President, Bill Thierfelder, says the college is looking to increase enrollment to between 1,800-2,000.

They're expanding offerings, especially master's degree programs and tuition costs have mostly remained the same  for 10 years.
"We need some new facilities," Thierfelder said. "But we have a limit to how big we want to get."
New buildings will be designed to blend in with the historic architecture and intimate setting of the Abbey campus, which still centers around the original Benedictine monastery built in 1888. Some $15 million of the $100 million campaign will go toward a new performing arts center and monastery. The new performing arts center will give The Abbey Players – the oldest performing arts group in North Carolina – a venue that can host between 2,000 to 3,000 people.
Go deeper: Click here to read the full article.
Future Aquatics Center Will Benefit Gaston County

Article Credit: Gaston Gazette
Gaston Aquatics is leading a campaign to raise funds for a center at 642 W. Carpenter St. in Dallas, behind the Ingles supermarket and beside Carr Elementary School.
Donna Taylor, president of Gaston Aquatics, and treasurer Britton Tabor, who also heads the building committee, spoke about the project recently at a Belmont Rotary Club meeting. They said when the center opens, Gaston County will have the only public 50-meter pool west of Charlotte in North Carolina. That's important because swim teams from other counties will then be coming here for competitions instead of local swimmers going to other counties.
According to the presentation, the benefits of the proposed 34,000-square-foot aquatics center to be built in Dallas include:
Saving lives by teaching children and adults to swim

Providing for aquatic rehabilitation therapy 

Water rescue training for emergency personnel

Adaptive aquatics for exceptional students

Providing a local venue for competitive swimmers

Boosting the local economy by bringing swimmers and their families here for competitions 
By the numbers: Tourism officials say a swim meet results in $465,000 to $625,000 in direct spending per event.
Without a 50-meter pool in the county, the Gaston Gators Swim Club has been forced to take two major meets it hosts each year to the Lake Norman area.
What they're saying: "We must stop this leakage to our friends north of us and direct it where it belongs – benefitting our own," said Gaston County Director of Travel and Tourism Michael Applegate in a Gaston Aquatics campaign brochure.
"The proposed aquatics center will be a key asset for business recruitment in Gaston County," agreed Donny Hicks, Gaston County Director of Economic Development.
One fun thing: In addition to the large competition pool, the center also will have a smaller, warm-water programming pool, said Taylor.
That pool will have a zero-degree entry for swim classes, therapy and aquatics safety instruction, in addition to submersible treadmills and bicycles. Other features of the aquatics center include elevated seating for 1,200 spectators, clinical rooms, a weight room and a hospitality suite.
GBA Investor Talks Future Plans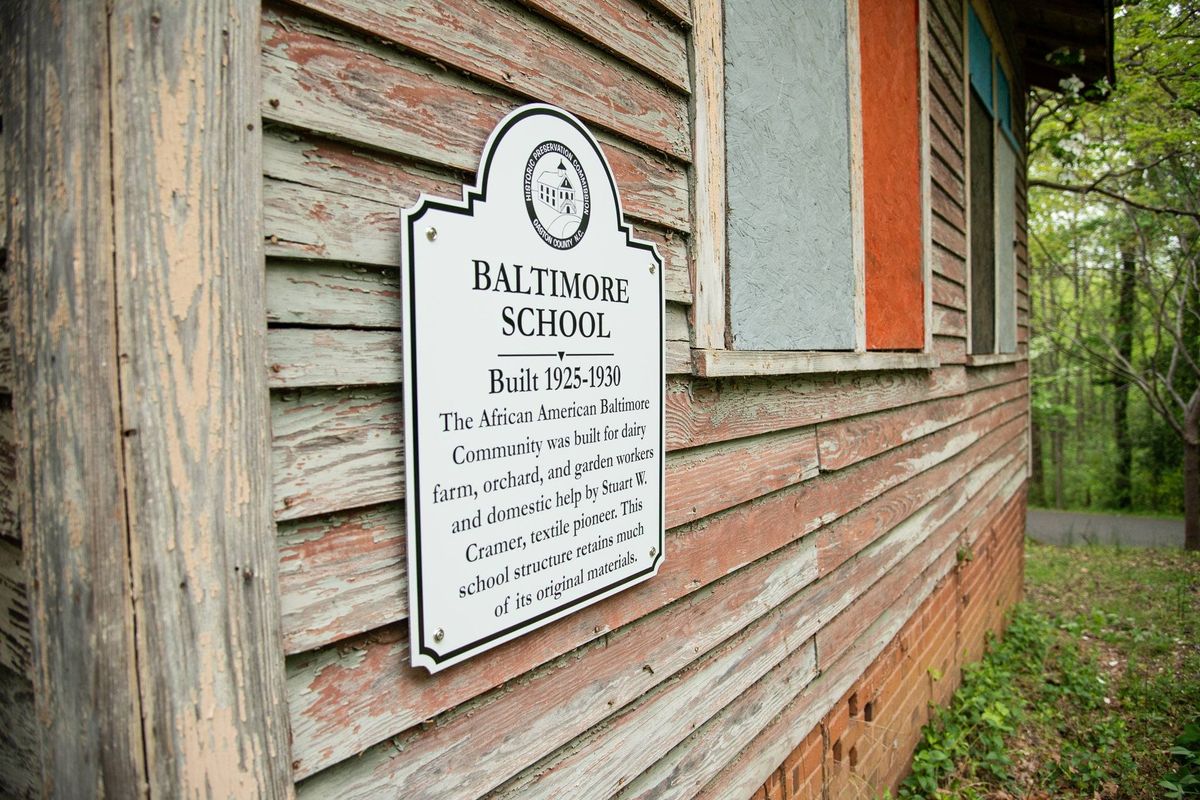 Article Credit: WBTV
Tucked away in the Cramerton, is a piece of Black history and culture that has been standing for nearly a century. It's known as the Historic Baltimore Village School.
For Gaston County's Fred Glenn, the wooden schoolhouse has a unique place in his heart.
"This is not a replica, this is the real deal," he said. "It was a school in which my mother and my aunt went to back in the 1930s. It was built by Stuart Cramer in 1925, I believe, and it served as an education building for African-American students back in the 1920s up until the 1950s."
What they're saying: Glenn said he and his wife bought the one-room school in 2003, after hearing the town's plans for it.
"I heard about them burning the school and I decided, my wife and I, decided to buy it. This is the only one left. Out of seven one-room African-American schools in Gaston County, this is the only one left intact today," Glenn said.
Not only is Glenn hoping to preserve the school, but he and the Baltimore Village School Board of Directors are also planning to restore the building to educate the community once again.
"The future plan is to turn it into a museum, a gathering place where you are able to teach a computer class or yoga, and for kids to appreciate the education they are getting today, according to how our education was 100 years ago," he said.
What's next: Glenn said he and the school board are now fundraising to bring these plans to life.
"We got some grants, we're applying for more grants and we're reaching out to the community to help us with donations," he said. "We have a fundraiser going on now and we're reaching out to the community to help us to preserve this piece of jewel."
Go deeper: To find out more information about the Historic Baltimore Village School restoration and how to donate, click here.
Don't Miss GBA's Next Business After Hours!

Business After Hours at Carothers Funeral Home
2205 Williamsburg Drive, Gastonia, NC 28054

Meet. Greet. Network. Eat.
MARCH MADNESS themed celebration!
Bring your appetite - RO's BBQ will be there too!
Click here to register.
Upcoming Professional Women's Association Conference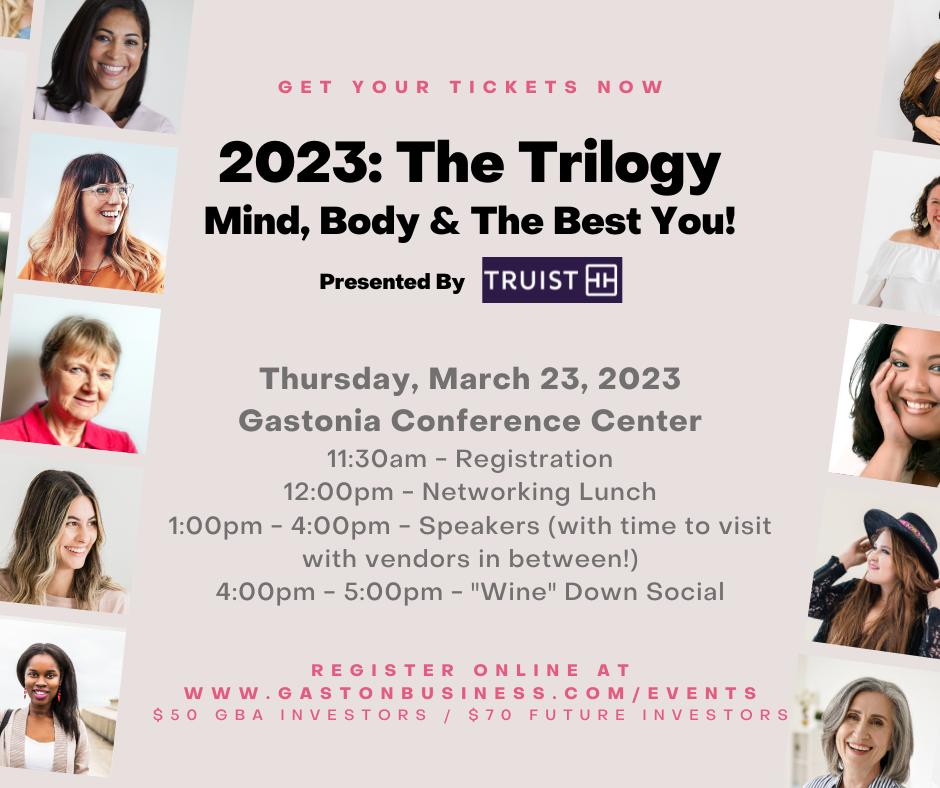 We are just ONE MONTH away from GBA's Professional Women's Association Conference!
Speakers include: Jennifer Davis, Dr. Deb Matthew, and Lucy Talley
Spots are filling up quickly, for both attendees and vendor tables! You do not want to miss this opportunity to meet with so many incredible Gaston County Ladies.
Click here to register.

Like this email style and format?

It's called Smart Brevity®. Hundreds of orgs use it — in a tool called

Axios HQ

— to drive productivity with clearer workplace communications.
this line and paste your HTML here-->