Charting a Course for Prosperity
By Madison Boles ● Feb 08, 2023
Smart Brevity® count: 5 mins...1263 words
Happy Wednesday!
This week, the GBA has a LOT of exciting news to announce! We share our 2023 Annual Plan, reveal some exciting staff updates, take a look at the details of One Gaston 2040, celebrate two of our fantastic Investors, and announce the details of the highly anticipated Professional Women's Association Conference!
It's also not too late to register for our breakfast event on the 23rd, but time is running out to take advantage of the 2023 Annual Breakfast Pass! Register here for either a single ticket or a pass!
Have something you'd like to share? Reach out to me directly, we would love to help where we can!
GBA Annual Plan Announced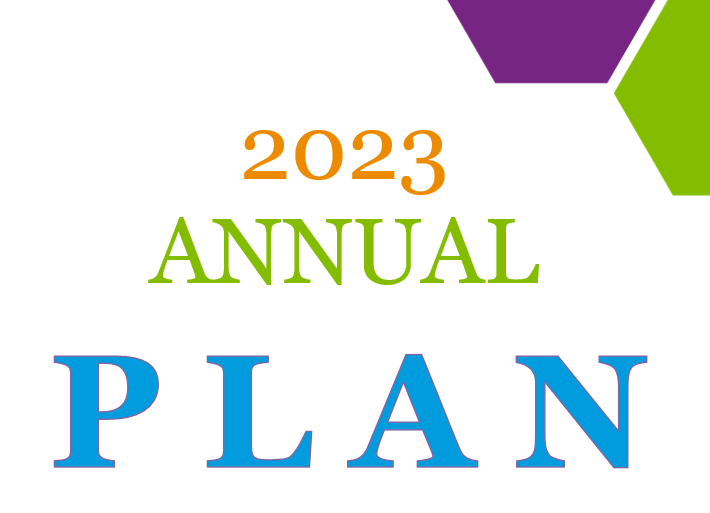 A thriving Gaston County is representative of the positive energy and growth in the greater Charlotte region. Each day, people and businesses throughout the county take advantage of opportunities to chart their course for prosperity.
What is being done: As the voice of business in Gaston County, the Gaston Business Association is at the center of this activity, working diligently to drive business success and economic growth. 
We are excited to see what 2023 brings to Gaston County, and this Annual Plan explains the steps we will take to support the overall Gaston business community
Go deeper: Click here to read GBA's 2023 Annual Plan.
1 big thing: GBA Talent Partnership Program

As you will see in GBA's Annual Plan, one of our strategic priorities is to enhance workforce capacity through the attraction, development, and retention of critical talent.
What's happening: In collaboration with our education and business partners, the GBA focuses on attracting, developing, and retaining Gaston County residents to strengthen the local economy and provide economic mobility opportunities.
What's next: We are ramping up our program, and our classes are at 100% capacity for the month of February. In addition to our growing program, we have some organization changes that we are excited to announce!
Vincent Ginski has transitioned from the GBA to the NC Chamber Foundation to become the Director of Workforce Competitiveness. Vincent will still be working with Talent Partnership to ensure its growth within our area, as well as planning for this work on a state-wide level. We greatly appreciate Vincent's vision and leadership as the creative force behind this impactful program. For a full article on Vincent's new endeavor, please click here.

Fallon Scott (formally the Director of Critical Program Recruitment and Admissions) has been elevated to the role of Vice President of Talent and Strategic Initiatives, and will lead the Talent Partnership team.

Jamarkis Mitchell will continue in his role of Director of Career Development and Job Placement. Jamarkis has already proven to be highly effective in this role in his short tenure with the GBA.

The GBA and Talent Partnership are thrilled to introduce Brian Hickman as our new Director of Business Partnerships. Brian will be a key component to our team and will ensure clear communication and onboarding of our Talent Partnership partner businesses. Brian comes to us as an experienced business development professional, with a demonstrated history of working in the hospital & health care industry. He is skilled in operations management, sales, customer satisfaction, sales operations, and team building.
One Gaston: A Place Where Everyone Thrives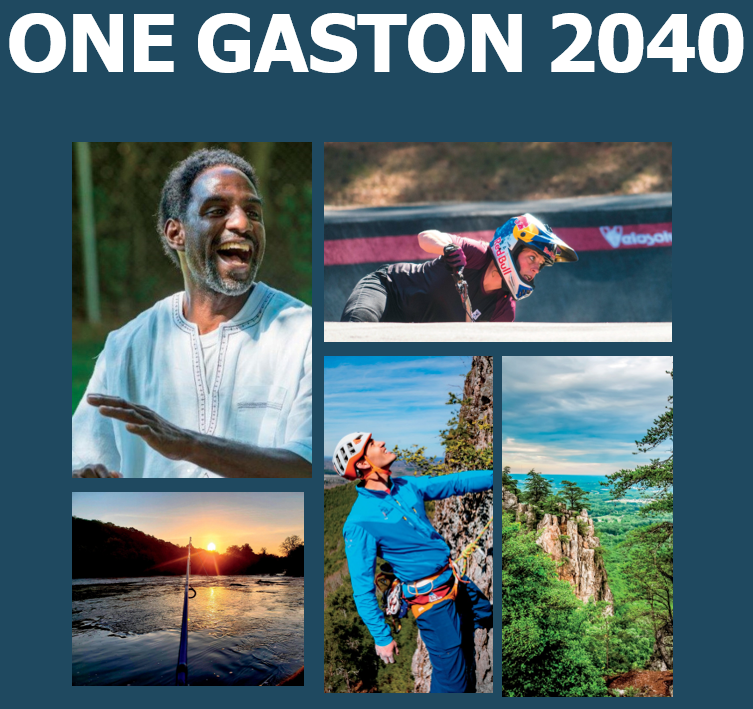 Article Credit: Gaston Vision 2040
The Gaston Vision 2040 Team is delighted to present this Vision back to the community that created it.
When this team began, they invited people who care about Gaston County to "create an image of our community's future" and to "describe a place where we can agree we want to journey together." They asked you where you want Gaston County to go and what you want it to be, you responded, and they listened.
Why it matters: Gaston County is part of a powerhouse economic region, and people are attracted to the County's quality of life, small-town character, and natural beauty. Our population is growing, our diversity is increasing, economic development is affecting our housing trends and changing our local character, and issues of equity and inclusion are natural outgrowths of change.
The hopes and intentions of the county's residents for 2040 can be summed up by this Vision Statement:
One Gaston: A place where everyone thrives.
The bottom line: This simple statement packs a lot of meaning.
"One Gaston" means that the County will work together as a community, and that divisions that exist across different geographies, different races and ethnicities, and different neighborhoods will be less important than the commonalities when it comes to the wellbeing of the community. It means that the community will find ways to collaborate and coordinate efforts so that there is less risk of any part of the community being left behind or having fewer opportunities than others.
"A place where everyone thrives" means every person will have the ability to meet their needs and enjoy healthy lives. Everyone will have access to services and resources. Not only individuals, but also businesses, neighborhoods, organizations, and local governments will be energized by their vibrant community.
Click here to view the full document.
GBA Investors receive Distinguished Partners in Excellence Award

Article Credit: Gaston College
The North Carolina Community College System and the State Board of Community Colleges announced on January 24, 2023, that Gaston College and CaroMont Health are the recipients of the Distinguished Partners in Excellence Award for 2023.
This award "recognizes an exemplary employer, business or industry group that has demonstrated decisive involvement and firm commitment to the professional development of its employees and/or to the development of North Carolina's workforce through its partnership efforts with one or more of the 58 community colleges in the North Carolina Community College System."

The long-standing partnership between Gaston College and CaroMont Health has been beneficial to the two entities as well as the Gaston County community.

Gaston College and CaroMont Health offer health care apprentices a tuition-free education and on-the-job training. In 2022, CaroMont Health and the College began a 20-person practical nursing apprenticeship — the only one in North Carolina. New educational and training pathways are being discussed for 2023.
"We are honored to be recognized by NCCCS and the State Board of Community Colleges," said Dr. John Hauser, President of Gaston College. "Our strong partnership with CaroMont Health has sparked many innovations and advances in the quality of health care service in the region, and will continue to do so."
"The future of the health care workforce depends on innovative career pathways and student-centered education programs," said Chris Peek, President and CEO of CaroMont Health. "Our partnership with Gaston College is a source of pride for the organization and a source of immense opportunity for our community. We are honored to be recognized for this important work."

The Distinguished Partners in Excellence Award was established in 2006. Gaston College and Pharr Yarns, LLC, of McAdenville, N.C., were the recipients of the award in 2010.
Dig Deeper: To read the full article, click here.
GBA's Professional Women's Association To Host Conference In March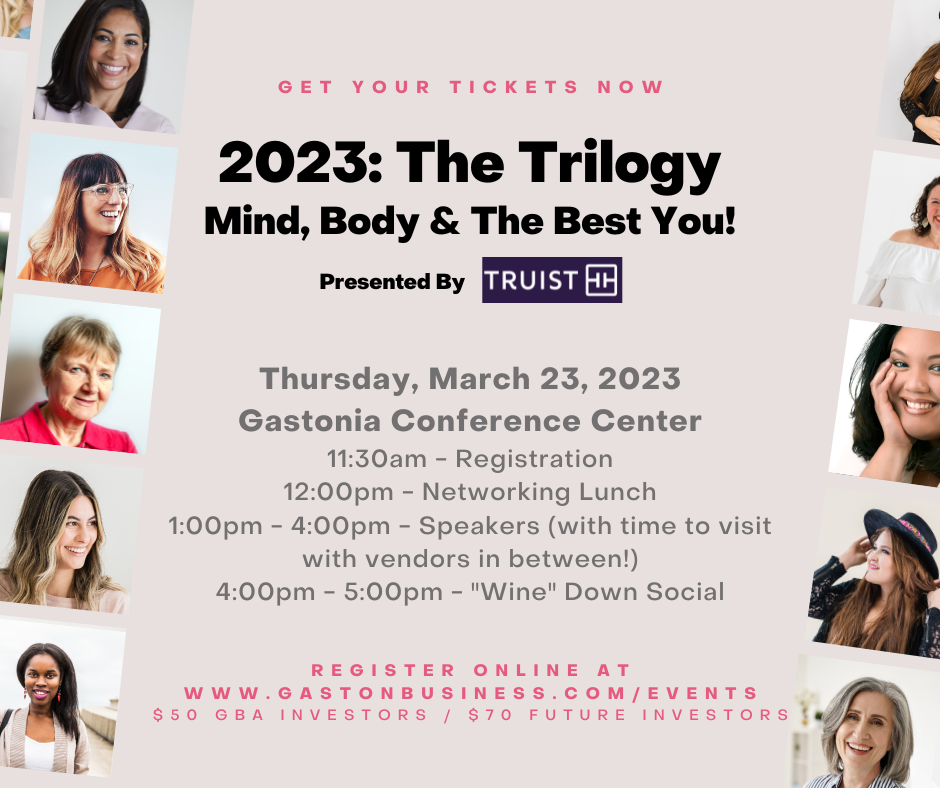 Join the GBA's Professional Women's Association, as we spend the day exploring our strengths, hearing from incredible speakers, and so much more!
We will be kicking off the day with a networking lunch, and will have a variety of vendors set up for you to mix and mingle with! After our incredible day together, "WINE" down with us as we socialize and celebrate all of you wonderful ladies!
Thursday, March 23, 2023
Gastonia Conference Center
$50 for GBA Investors
$70 for Future Investors
Click here to register. There are also a few sponsorships and limited vendor tables still available! These can be accessed during registration as well.

Like this email style and format?

It's called Smart Brevity®. Hundreds of orgs use it — in a tool called

Axios HQ

— to drive productivity with clearer workplace communications.