Charting a Course for Prosperity
By Madison Boles ● Feb 01, 2023
Smart Brevity® count: 4.5 mins...1142 words
Hi GBA Investors! We hope you all are having a wonderful week so far!
Below, we take a deeper look at our networking events, have a new announcement that means more jobs in Gaston County, hear from a GBA Investor about cybersecurity, and continue to highlight our speakers for February's Economic Development Breakfast.
Have something you'd like to share? Reach out to me directly, we would love to help where we can!
GBA Investor Networking Events Make A Difference

Last week, GBA Investors and Atrium Health Occupational Therapy had the privilege of hosting a Business After Hours event.
Why it matters: The goal of these events is to provide GBA Investors with an opportunity to network and connect with one another. Atrium Health's Occupational Therapy office was perfect for this purpose as it offered plenty of room for mingling and conversation.
Atrium Health Occupational Therapy also took the opportunity to explain how occupational therapy can help businesses improve their employee wellness programs. Discussions focused on  how occupational therapy helps people maintain their physical health while at work, allowing them to  remain productive while staying healthy.
What's next: On Tuesday, February 21st, the GBA will host Business After Hours at Dream Center Academy.
Dream Center Academy provides high-quality summer and after-school programming with the vision of building generations of students who become college-and career-ready graduates and productive citizens of our community.  The Academy has established strong relationships with local businesses in the area. At the Business After Hours event, attendees will have a chance to learn more about the Academy's mission and meet some of the local businesses that partner with them.
Join us on Tuesday, February 21st for a night of networking and fun! Business After Hours at Dream Center Academy is sure to provide GBA investors with an excellent opportunity for making new connections and gaining valuable insight into one of Gaston County's most respected educational institutions. We look forward to seeing you there!
What's next: Click here to register.
Newell Brands Opens Gaston County Distribution Center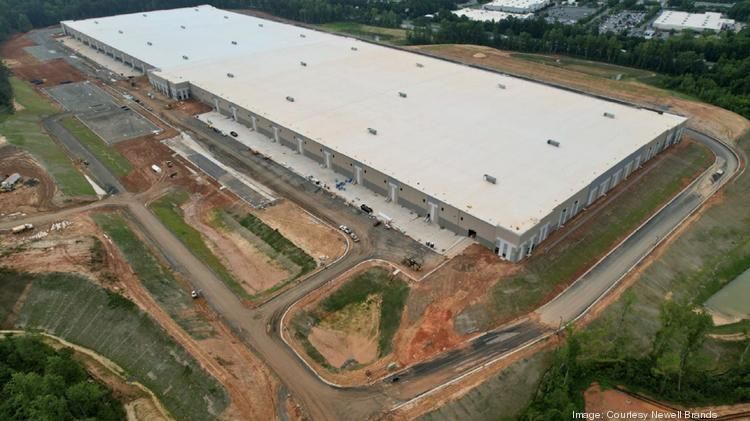 Yesterday, Newell Brands made a major announcement when they confirmed that their 1.5 million-square-foot distribution center in Gaston County is now open. The facility is located at NorthPoint Development's Gateway85 industrial park between Gastonia and Lowell.
Why it matters: Newell Brands is a consumer products company with a number of brands including Rubbermaid. This new facility demonstrates the company's commitment to expansion in the region, with plans to initially employ 150 people and up to 185 workers when operating at full capacity..
The new facility is part of NorthPoint Development's Gateway85 industrial park which will consist of over 4 million square feet of space along Interstate 85 in Gaston County. This park has become a major player in regional economic development due to its convenient location and access to transportation routes around Charlotte-Mecklenburg.
Go deeper: Check out the original story here.
GBA Investor: Why Businesses Should Migrate to Cloud Email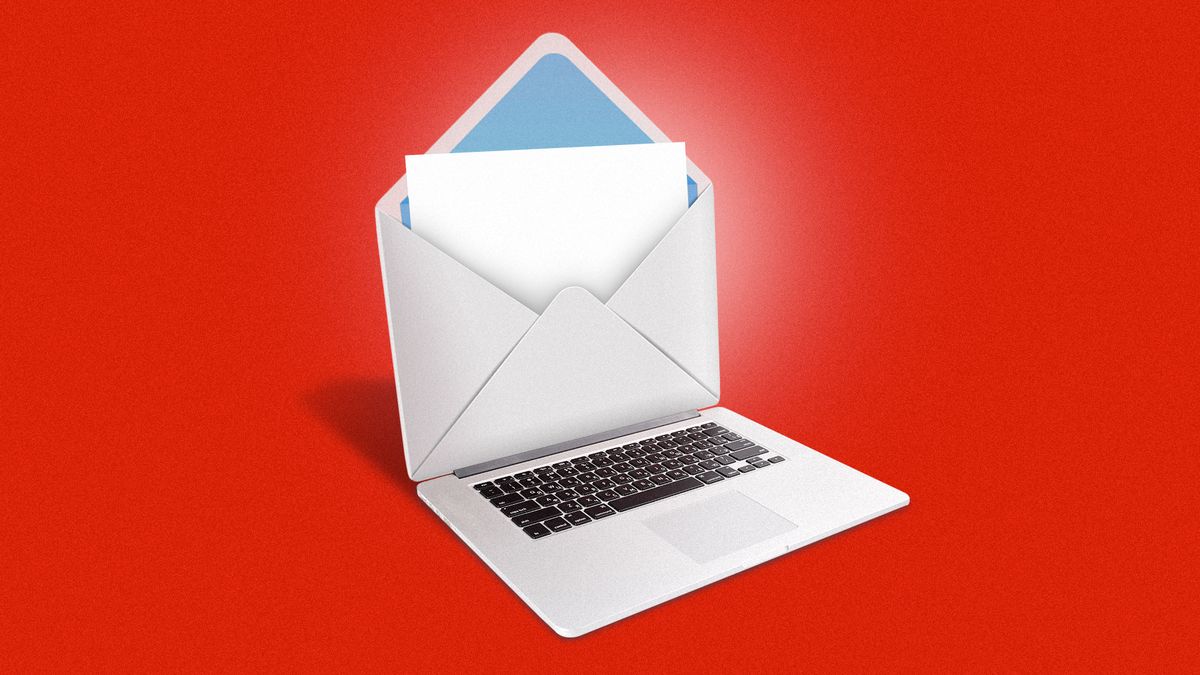 The GBA is focused on helping Investors improve their businesses and the overall business community of Gaston County by connecting Investors to share each other's knowledge and expertise. e
One of our top technology professionals, Moses Neuman (Sr. Technology Advisor, NB Technology) serves on the GBA Board of Directors and has been a true asset to our community for several years. He has shared a recent article posted by NB Technology in an effort to serve fellow GBA Investors.
NB Technology: "If you're still using a legacy email that's based on-premise, then you may want to consider the many benefits of a cloud-based email service like Microsoft 365."
Why it matters: Email is one of the primary tools for business communication, and there's been a large increase recently in businesses switching from on-premise email to cloud-based email services. 

Many businesses have chosen to migrate to cloud email like Microsoft 365 because of the pitfalls of legacy and ISP-hosted email. That includes the fact that ISPs and web hosting companies don't always have the expertise or the IT infrastructure to provide the most reliable and secure email hosting services. And as email is a critical aspect of any business, if you receive unreliable and non-secure service, that can put your productivity and business continuity at risk.
What is cloud email? Cloud-based email is different from on-premise email solutions, as it is internet-based with  various vendors offering cloud email services. One key differentiating feature of cloud email is that you can access your messages  from anywhere, on any device. 
Top benefits of moving your email to the cloud:
1.      Cost Savings
2.     Scalability
3.     More Uptime
4.     Easy To Manage
5.     Better Security
6.     Remote Access
7.      Synchronization Across All Devices
8.     Latest Updates And Versions Always Managed
9.     Increased Productivity
10. Better Data Recovery
Microsoft 365: There are many different cloud email services to choose from. For small businesses that want to create a professional impression, while also taking advantage of additional services, you may want to opt for a Microsoft Office 365. 

This solution also offers the ability to green your IT, since the company aims to be carbon negative by 2030. It also has various ambitious sustainability targets, which can help you green your procurement. 
NB Technologies, a valued GBA Investor, can help. There are many considerations to take into account when switching to a new email provider, and they have the expertise to help you make a more informed decision.

Contact them here.
GBA Breakfast Event To Include Economic Highlights From Charlotte Expert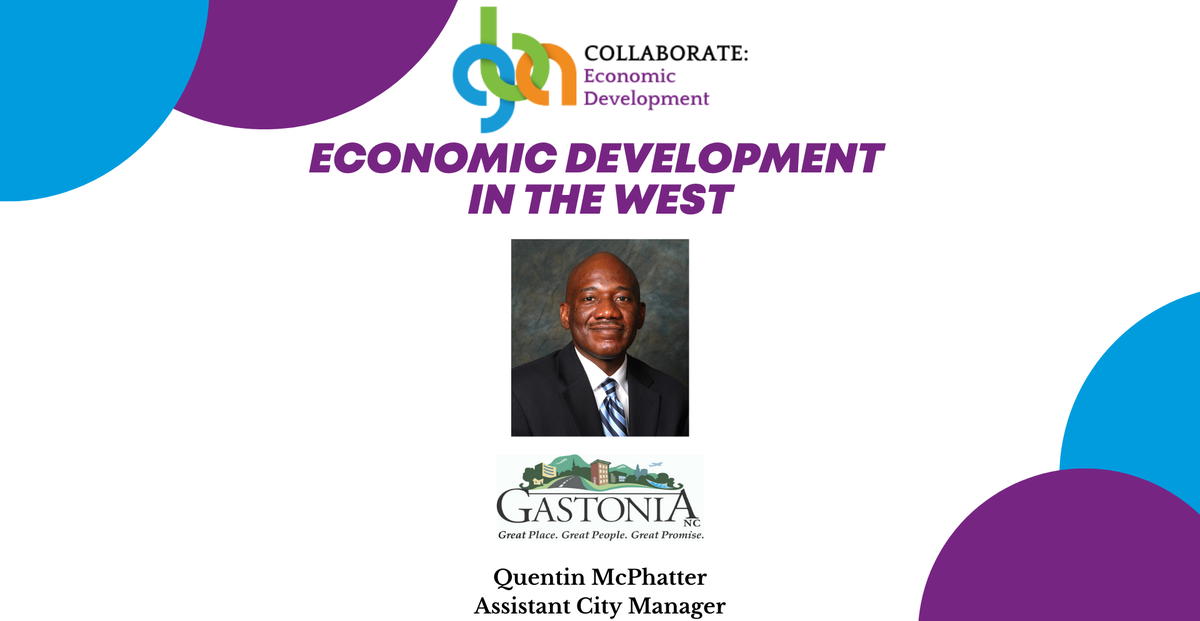 The Gaston Business Association kicks off the 2023  breakfast series next month with an All-Star line-up of speakers for an Economic Development Update in Western Gaston County.
As a member of the City of Gastonia's management team, Mr. Quentin McPhatter has senior management oversight of the Community Development Block Grant, Keep Gastonia Beautiful and Sister Cities areas as well as Development Services, which includes the engineering, planning and zoning, code enforcement, and Economic Development.
By the numbers: Mr. McPhatter has nearly 20 years of local government experience including 11 years in managerial positions.
He served as town administrator for Green Level, North Carolina; interim city manager and deputy city manager for Kingsland, Georgia; and assistant county manager for Cumberland County, North Carolina.

Mr. McPhatter is a native of Wagram, North Carolina, and graduated from Wake Forest University with a Bachelor of Arts degree in speech communication.

He received his Master of Public Administration from North Carolina Central University, graduating with cum laude distinction.

He also completed the UNC School of Government Municipal Administration course and the University of Georgia Certificate of Local Government Management program.

He is an active member of the International City/County Management Association (ICMA) where he achieved credentialed manager status.
What's next: We look forward to hearing from Quentin McPhatter and several other municipal and development leaders at our breakfast on February 23rd! Click here to register.

Like this email style and format?

It's called Smart Brevity®. Hundreds of orgs use it — in a tool called

Axios HQ

— to drive productivity with clearer workplace communications.