Gaston's Going Places 6.8.22
Gaston's Going Places
By Madison Boles

●

Jun 08, 2022
Smart Brevity® count: 3.5 mins... 872 words
Happy Hump Day!
First and foremost, it's not too late to register for several of our awesome (I'm a little biased) June events. Just click here to see the full calendar.
Check out below for more about Gaston County's award-winning Superintendent, learn about resources for retaining employees and another national company is coming to the area.
Need anything from us? Email me directly.
Have a great week - Madison
Warning: Essential Business Events Below…
Want to build your business and personal network? Join us for "Let's Do Lunch" Tuesday, June 14 at Blossom Bakery and Cafe.
Click here to RSVP.
Join the GBA and NC Labor Commissioner Josh Dobson as we recognize and celebrate Gaston County businesses and their employees who prioritize safety in the workplace. Who knows, maybe there will even be a Safety Dance...
Click here to RSVP and reserve your table.
The competitive labor market has highlighted the importance of retaining good employees. During this breakfast event, receive practical tips and advice from local leaders about how to keep your best employees.
Click here to register.
Go deeper: Interested in more community events? Check out Gaston County's Travel and Tourism calendar here.
Booker wins Southwest Region Superintendent of the Year
Article Credit: Beatriz Guerrero, Gaston Gazette
Gaston County Schools Superintendent, and GBA partner, Jeffrey Booker has been named Southwest Region Superintendent of the Year.
Bookers leadership has earned him the prestigious award for the second time since 2016-2017.
In addition to Gaston, the SW Region includes Anson, Cabarrus, Cleveland, Iredell, Lincoln, Mecklenburg, Rowan, Stanly, and Union counties.
What they're saying: "Since becoming our superintendent in 2014, Dr. Booker has demonstrated excellent leadership and exemplary vision for Gaston County Schools," said school board Chairman Jeff Ramsey.
What's next: Booker will compete against seven other regional winners for the A. Craig Phillips NC Superintendent of the Year title.
Why it matters: Booker and the school board's work to expand school choice, provide more technology for students and teachers, and promote career and technical training are key to the next generation of workers success.
Though this award has been given to Booker, he says the accomplishment itself, has been a team effort and a reflection of the districts hard work.
"When you think about programs, it takes directors to lead it and then the administrators implementing it. And then ultimately it's the teachers who deliver and our students perform," said Booker.
Go deeper: Click here for the full article.
Businesses Struggling to Keep Workers
Is your business experiencing employee turnover and burnout? Looking for tips about how to keep the best people with you as long as possible? Join us Thursday, June 23 for our GBA Connect breakfast presented by First Horizon: Beyond a Paycheck - How to Retain Employees in a Competitive Market.
Why it matters: The cost of replacing employees is high - an employer spends an average of 33% of an employee's yearly salary for their exit.
Don't spend unnecessary time, money, and energy to replace workers who could have been retained with a good employee retention strategy.
Event panelists will share their experience, insight, and advice on how to keep your best people, avoid/address employee burnout, and create a culture that keeps you and your employees happy.
GBA President & CEO Patrick Mumford, will moderate an engaging conversation with:
John Forgan, Market President, First Horizon Bank

Candace Cox, Talent Acquisition Partner, Clariant Corporation

Chip Harvey, Benefits Consultant, Gallagher Consulting
Register to join us for this timely and important discussion.
Economic Development Continues to BOOM at Apple Creek Business Park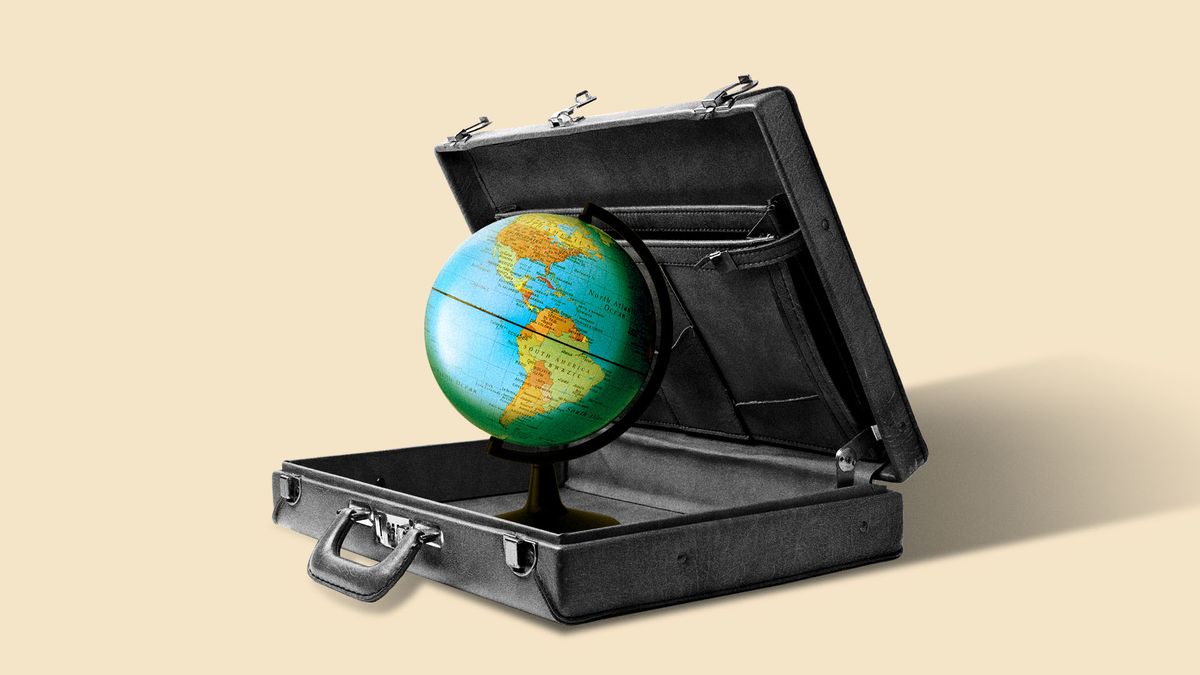 Article Credit: Collin Huguley, Charlotte Business Journal
North Carolina's economic investment committee recently approved incentives for Häns Kissle Co., a food manufacturer based in Massachusetts, to invest $42.25 million in a new facility at Apple Creek.
The investment will take place by the end of 2025, and the project is expected to create 219 jobs over five years.

The building at Apple Creek will be around 100,000 square feet and is the fourth project to locate at the county-owned industrial park.
Häns Kissle manufactures salads, side dishes and entrees that are sold at grocery stores and supermarkets.
"Gastonia is a thriving community with a talented workforce, and we are proud to put down roots and call it home for our new facility. We look forward to bringing great jobs to the community and being a positive contributor in many ways." said Scott Moffitt, CEO of Häns Kissle.
By the numbers: The jobs at the new facility will come with a minimum average annual wage of $42,018.
The state-approved incentives have a total value of $2.7 million and will be accompanied by local incentives with an expected total value of $3.87 million.
Gaston County beat out South Carolina and Georgia for the project.
"The interesting part is it's another food project in the park," said Donny Hicks, executive director of the Gaston County Economic Development Commission. "We now have two. We've seen a growing interest from food companies, more than I've ever seen in the last 37 years, and that is exciting for us. It is a little bit of diversification."
What's next: The fifth project at Apple Creek, referred to as Project Duo, is expected to be announced in the coming weeks.
What they're saying: Click here to read the full article.

Like this email style and format? It's called Smart Brevity®. Over 200 orgs use it — in a tool called Axios HQ — to drive productivity with clearer workplace communications.