Food manufacturer Häns Kissle to add 219 jobs, invest $42.3M at Gaston County industrial park
Another manufacturer has landed at Apple Creek Corporate Center in Gaston County.
The state's economic investment committee today approved incentives for Häns Kissle Co., a food manufacturer based in Massachusetts, to invest $42.25 million in a new facility at Apple Creek. The investment will take place by the end of 2025, and the project is expected to create 219 jobs over five years. The building at Apple Creek will be around 100,000 square feet and is the fourth project to locate at the county-owned industrial park.
Häns Kissle manufactures salads, side dishes and entrees that are sold at grocery stores and supermarkets. The move into Gaston County is part of a multiyear growth plan for the company, which sought to establish a presence in the Southeast after primarily operating in the Northeast near its headquarters. According to its website, Häns Kissle operates a 112,000-square-foot manufacturing facility in Haverhill, Massachusetts.
"We are excited to be able to expand production to meet the growing demand for our premium products from consumers and retail partners in the Southeast," said Scott Moffitt, CEO of Häns Kissle. "Gastonia is a thriving community with a talented workforce, and we are proud to put down roots and call it home for our new facility. We look forward to bringing great jobs to the community and being a positive contributor in many ways."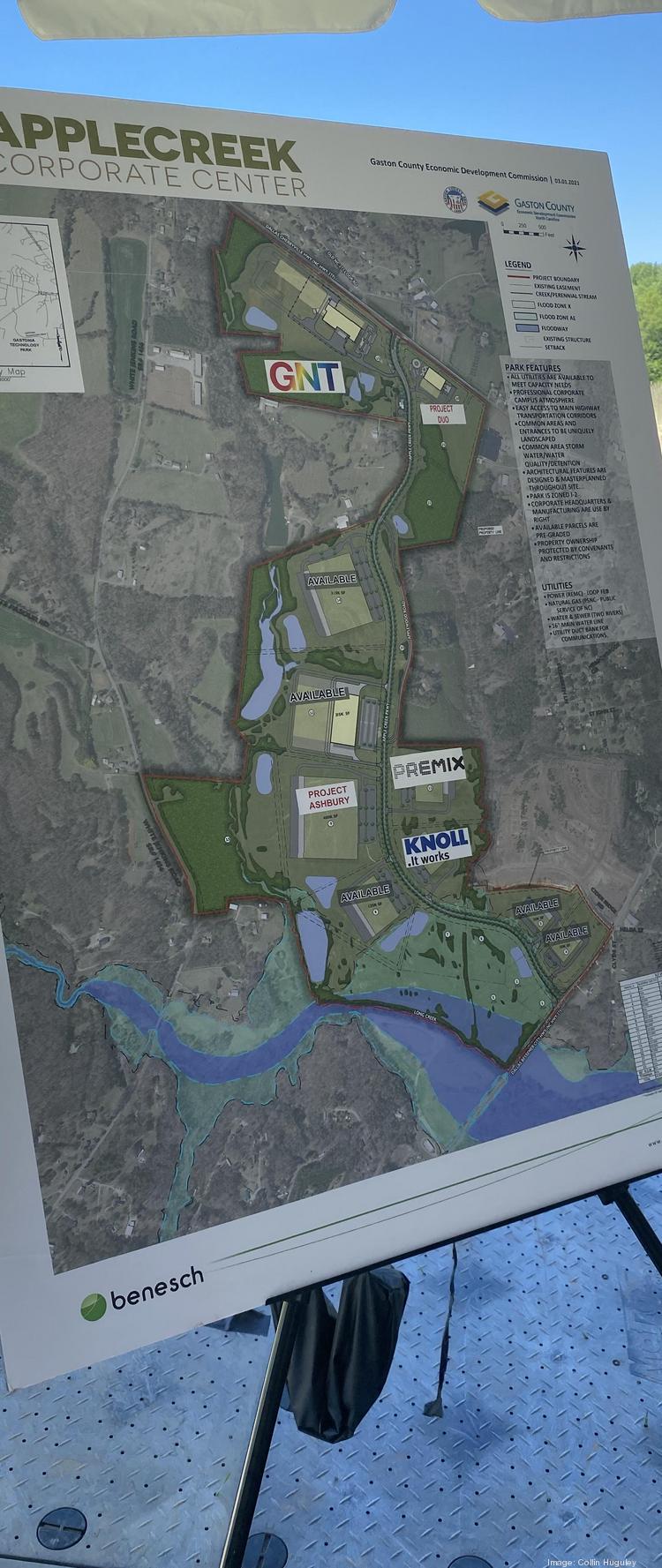 The jobs at the new facility will come with a minimum average annual wage of $42,018. The state-approved incentives have a total value of $2.7 million and will be accompanied by local incentives with an expected total value of $3.87 million, state officials said on today's committee call. The Häns Kissle project was previously referred to in county documents under the code name Project Ashbury.
Gaston County beat out two other finalists in Oconee County, South Carolina, and Augusta, Georgia. A member of the state committee said S.C. offered an incentives package worth $14.4 million, while Georgia offered $15.5 million to land the Häns Kissle project.
"The interesting part of this is it's another food project in the park," said Donny Hicks, executive director of the Gaston County Economic Development Commission. "We now have two. We've seen a growing interest from food companies, more than I've ever seen in the last 37 years, and that is exciting for us. It is a little bit of diversification. Obviously, this type of product is something people are going to consume almost regardless of the economy. You have to have food to eat. It's a good, quality company and we're excited about what they're going to build there."
Häns Kissle joins three other manufacturers that have already announced investments at Apple Creek, while another company is committed to the site but has not yet been announced. The Häns Kissle project includes, by far, the largest job creation commitment to have landed at the park to this point.
Earlier this month, Premix Group, a plastics manufacturer based in Finland, announced it would invest $47 million and create 30 jobs at a facility at Apple Creek. Last year, Knoll America Inc. announced it would establish its U.S. headquarters and a manufacturing facility at the industrial park, including 31 new jobs. The first project announced at Apple Creek came in 2020, when GNT USA Inc., the U.S. arm of a Netherlands-based food coloring manufacturer, made a $30 million commitment there.
The fifth project at the park, which is referred to as Project Duo, is expected to be announced in the coming weeks.
The county broke ground on Apple Creek, which spans well over 300 acres, in June 2020 and held the park's grand opening earlier this month. It neighbors Gastonia Technology Park between Gastonia and Dallas, and has five remaining sites for industrial projects.