Highline Partners under contract to develop mixed-use project near Gastonia's FUSE District ballpark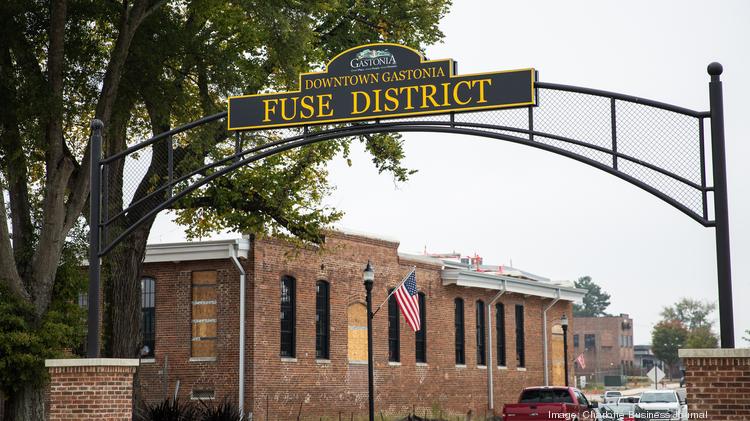 A group has signed on to redevelop a site in Gastonia that city leaders have long had an eye on for investment.
Charlotte-based Highline Partners is under contract to develop a mixed-use project at the former Central Branch YMCA site, which neighbors CaroMont Health Park at Gastonia's Franklin Urban Sports and Entertainment District. The 6-acre site will be home to a project with 220-plus multifamily units and another building with commercial space, said Highline CEO Mark Miller. Miller announced his project at a breakfast event hosted by the Gaston Business Association on May 5.
The site has been under contract for a few months, Miller said at the event, and he hopes to break ground there next year. Once construction beings, it will take around two years to complete the project, putting the completion timeline sometime in 2025.
The site at 615 W. Franklin Blvd. was formally put up for sale back in 2018, according to The Gaston Gazette, and has been viewed as a key parcel in helping build momentum at FUSE. Now, Miller is attempting to bring more residents to the area to capitalize on the activities at the ballpark with the Gastonia Honey Hunters and surrounding commercial development.
The project will include one commercial building, for which Miller plans two food/beverage spaces and office space. The size of the site allows Miller's team to use surface parking and saves development costs that would come with building a deck.
"I thought it was unique to be able to do a surface-park project in a downtown market like Gastonia with all of that walkability," Miller said. "I thought that was very attractive."
Miller was attracted to Gastonia because of the momentum at FUSE and, specifically, the success of the Trenton Mill Lofts redevelopment there. Lansing Melbourne Group is nearing completion on its remaking of the old mill into loft apartments and will hold a ribbon-cutting ceremony in June.
Other active projects at FUSE include a new location for Durham-based Durty Bull Brewing Co. The company is taking a 5,000-square-foot space that is currently being redeveloped adjacent to the historic former Coca-Cola bottling plant. Lenox Development Group has also reached an agreement to redevelop the former Coca-Cola building for a mixed-use project at some point.
The Honey Hunters are playing their second season at CaroMont Health Park, serving as the centerpiece of the efforts there. Team owner Brandon Bellamy is working to find development opportunities for several parcels surrounding the ballpark, which could accommodate a mix of commercial uses.
Miller's project at the former YMCA site is a critical one in the overall vision for FUSE of having commercial development surround the ballpark to activate the West Franklin corridor.
"The FUSE District is so important," Miller said. "The city has gone out and made this big bet with the CaroMont ballpark and it is awesome. I took my family to a game Friday night and had a great time. But we need to see development come around that to support the park. This is hopefully a good step in that direction."