GSM Services Podcast Highlights Positivity in County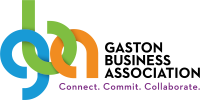 'There's been too much negativity'
GSM's 'Gaston's Great' podcast accentuates the positive
Steven Long doesn't like it when people talk trash about Gaston County.
"For too long, there was just too much negativity associated with our county," said Long, who with his brother Joel heads up one of the most community-active businesses in the region, Gastonia's GSM Services.
Steven grew up here, was graduated from Ashbrook High School, and, by golly, he's proud of his home county, its heritage, and its people. "A can-do community with unlimited potential," is how he puts its.
Steven talks up Gaston County and the good things happening here at every opportunity and last year he elevated that talking to a whole new level as host of the weekly podcast, "Gaston's Great."
Yes, a heating and air conditioning company in which Steven heads up the residential division while Joel leads the commercial division presents a podcast promoting Gaston County each week.
Unusual? "The idea was born about two years ago," Steven replied as he made ready for a taping on the morning of Wednesday, March 9. "There's been too much negativity. We want to highlight the positive things going on in this community."
Steven and I are talking in the GSM boardroom which doubles as the podcast studio each week. His producers, Amy Anderson and Elizabeth King, are busy making last minute preparations.
Steven, who is as renowned around the county for his dry sense of humor as he is for his knowledge of heating and air, says of the podcast, "We aim to be as unprofessional as possible."
When his guest arrives, Brandie Meeks of the Highland neighborhood's RAMS Kitchen, he immediately employs that humor to set her at ease.
"If I mess up," he tells Brandie, "We edit it out. If you mess up, we leave it in."
Of the microphones and sound board, Steven said, "You've heard the expression, 'We spare no expense.' Well, around here we spare every expense."
Steve has no professional broadcast training, but when the recording begins he is as smooth as silk dipped in home-churned butter. And his questioning technique? Well listening to him would be a perfect tutorial for any young reporter.
Listeners quickly learn that RAMS stands for Really Amazing Meals with Soul and was established with the goal of providing healthy, affordable meals for the Highland neighborhood.
The kitchen works out of the Third Street Presbyterian Church and is open from 11 a.m. to 3 p.m., Tuesday, Wednesday, and Thursday, and from 7 a.m. to noon on Fridays.
Meals are prepared using healthy ingredients and cost $4 to $5 each. On a typical day, Brandie said, the kitchen sells about 125 meals, more on "Turkey Burger Day," which is usually Thursday.
Steven knows the secrets to a good interview: being well prepared; being able to segue seamlessly from one topic to another; and not interrupting or trying to talk over the person being interviewed.
Steven headed the interview toward its close by asking Brandie some "fun" questions.
Sundrop or Cheerwine? "Sundrop. Absolutely." Favorite flavor of Tony's Ice Cream? "Chocolate Chip Cookie Dough." Last book read? "Lord, I'm too busy. About the only things I have time to read are billboards."
But before closing, he steered back to the subject at hand, giving Brandie a chance to reiterate the basic facts about RAMS Kitchen and also to say of Gaston County's future, "We now have fresh eyes and fresh souls at the table. We are a county that is on the move."
Steven ends each podcast with a book recommendation — "The 21 Irrefutable Laws of Leadership" by John Maxell — and with an inspirational quote.
When the podcast taping had ended, the 43rd in the series, Steven explained that he plans to push on through the 50th episode and then perhaps take a short break before returning.
But overall, he said, response to "Gaston's Great" has been overwhelming positive.
And being positive about Gaston County is what the podcast — and Steven — are all about.
Want to give a listen?
Website: www.gastonsgreat.com Facebook: https://www.facebook.com/gastonsgreat Instagram: https://www.instagram.com/gastonsgreat/ Twitter: https://twitter.com/gastonsgreat You can also search "Gaston's Great" on any of the following platforms: Google Podcasts, Apple Podcasts, Spotify, and Amazon Music.
Bill Poteat, who has a face made for audio, may be reached at 828-448-0195 or bpoteat@gastongazette. com.